About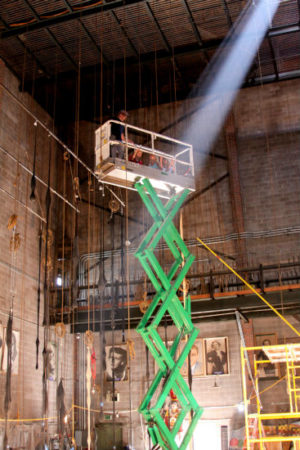 John McEnroe
Denver, Colorado
"There is a great advantage to public art, it offers relevance. It is the chance to get art out of the museum. … By placing art where people go every day; there is an acknowledgement that artists exist, adventurous thinking exists, and of course it comes from all kinds of people not just artists."
John McEnroe CV
Certified as a 30-hour OSHA Construction Supervisor
With a penchant for using the most common materials in  quasi-unadulterated ways, John has created a magnificent sculptural oeuvre full  of art-historical reference points that take time to be revealed. Widely  acknowledged as the extreme of contemporary thought, the artist has rapidly gained acceptance in the public sphere, his  work inspiring both awe and applause in equal measures.
In the past five years, John has realized five major public art  commissions in Denver, including one of the focal installations at the Colorado  Convention Center and an installation of multiple elements at the Omar D. Blair  Charter School. Commissioned by the city of Denver, McEnroe installed one of  the most visible and striking works in the city's collection to date at the  Highlands Bridge.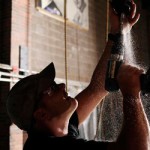 Denver Art Museum Exhibit Could be
Subversive Sculptor's Breakout Moment.